How Social Media Marketing Can Make a Difference to Your Business
When it comes to digital marketing, one of the most important tools to leverage is social media marketing. With the millions of people on various social media platforms, it gives you the incredible benefits to reach millions of customers worldwide about your product or business. If you haven't been using this tool, you're missing out. Let's take a look at how social media marketing can make a difference to your business.
Improve Brand Awareness
From Facebook to Twitter to Instagram to LinkedIn, all of them are filled up with users that will be interested in your services. This calls for a need to bring your services to them through digital marketing. You could create social media profiles for your business on these channels, and start networking with people. This action, if taken, will immensely increase your brand visibility and awareness in no time.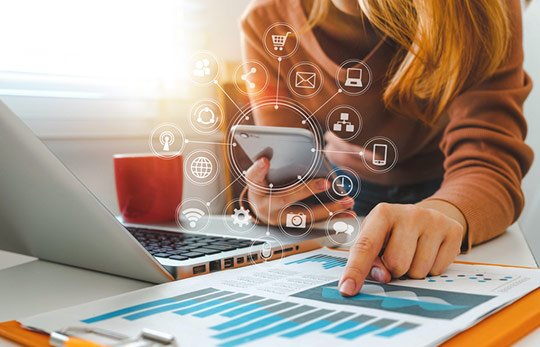 Engage with Your Customers
Almost all your customers are online, on their social media channels, social media marketing allows you always to engage and interact with them. Effective engagement and interaction with the target audience will then lead to conversion. So, with social media marketing, your business gets to reach and engage a large number of users social media has already.
Increased Traffic
With a large number of users already available on the media channels mentioned above, one would agree that effective social media marketing can make a huge difference and increase when it comes to traffic coming into a business. You could make this possible by regularly sharing quality content that will be good enough to get clicks from people to your website.
There you have it! Apart from increasing your website traffic and brand awareness, the fact that reaches all ages and demographics makes it easy for you to target a particular audience or people that you want for your business.