SEO stands for "search engine optimization."  It's the practice of increasing both the quality and quantity of website traffic, as well as exposure to your brand. SEO is made up of multiple different elements, and knowing what they are and how they work is key to understanding why SEO is so important. In short, it is significant because it makes your website more visible, and that means more traffic and more opportunities to convert prospects into customers.
SEO Brings Efficiency
When searching for a service or product online, users are more likely to choose one of the top five suggestions that the search engine shows them. SEO helps you rank higher in search results and garner more visibility online, making potential customers more likely to click over to your site and convert. SEO increases your organic search engine traffic, in turn increasing the number of visitors your page sees each day. This directly correlates to an increase in sales.
Content is a vital part of SEO because it's the vehicle you use to reach and engage audiences. Web page content, blogs, articles, infographics, and social media posts are content with the scope of infusing with keyword-based optimization.
One of the most important functions of SEO is increasing visibility. Increased web traffic is one of the main goals of SEO, and you increase traffic when you increase visibility and rankings. If you want more prospects to find your website through a search engine, then you need SEO practices that will help you rank among the top five positions and ideally number one. Another reason SEO is critical is that all the time you put into generating great content and optimizing your site with on-page SEO improves the usability of your site, and this creates a seamless and positive customer experience.
Keywords That Deliver
In the end, the ultimate reason SEO is essential is that it can help you achieve many of your business goals. It can help you build better relationships with your audience, improve the customer experience, increase your authority, drive more people to your site, give you an edge over the competition, and increase conversions, which means more sales, more loyal customers, and more growth for your business.
At Optimus Click, our experienced team of marketers, keyword analysts, and writers make it possible to undertake daunting search engine optimization projects for businesses from a variety of industries. As we are based in Sydney, we have already helped an impressive amount of companies in Sydney with our competent SEO services that include consultancy, auditing, and backlinking at affordable rates.
What Is Search Engine Optimization (SEO)
Today every solution is found through a simple search engine search, and if your brand is ranked at the time of a search, then customers will believe that they have found who they need to provide their solutions. We have been working with established businesses and start-ups to provide them with website and content refinement so that when someone makes a website search, their website comes up first. Our process is Adwords certified and we specialize in building trust, credibility, and brand awareness to better facilitate customer conversations through search engine optimization (SEO).
Why Do You Need SEO
Think of your website which has been active for a while but not serving you the purpose of having it. So that's when the SEO comes in. SEO stands for Search Engine Optimisation and it is a process of making your website search engine friendly. Then you might be thinking, why do you need to optimize your website? On average Google processes 40,000 search queries per second. Meaning that your business website has to keep up with the other competitive websites within the similar service industry. Any website which is not SEO optimized will have less chance for people to see your listing upon each search, either on Google, Bing, or any other search engines.
At OptimusClick, we specialize in SEO which will provide you with the best search engine optimization service. We have structured our search engine optimization packages based on your needs. Based on your business goals and current marketing situation, our friendly SEO specialists will suggest to you the most suitable SEO package which will be both affordable and equally effective for your business.
There is absolutely nothing that we hide from our clients in terms of SEO deliverables. Depending on the search engine optimization packages, you will come to know what you are getting from them. All our SEO packages have got deliverables or checklists of work tasks that will be met. Likewise, all the packages will have a monthly reporting system. Our SEO reports will provide all the necessary information and statistical data from which you will see the development of your online search position on a monthly basis.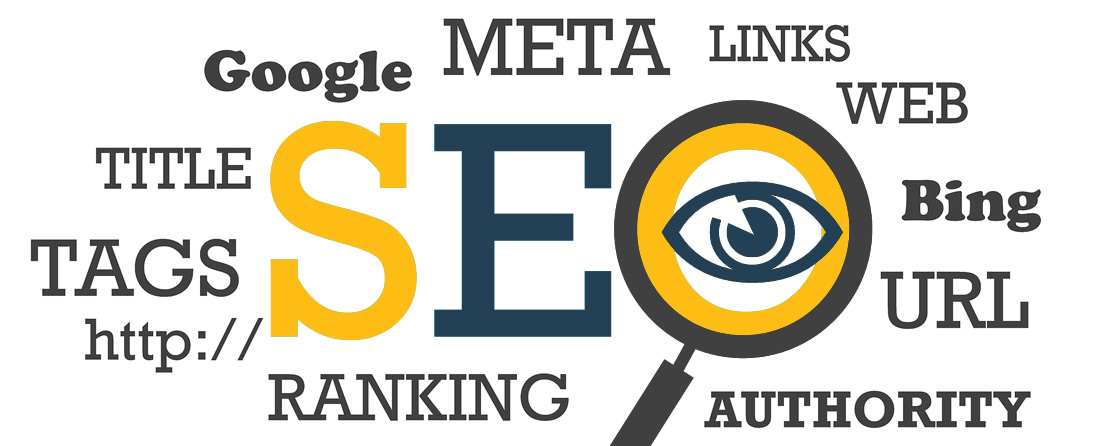 Depending on the business type and category, we provide Local SEO, City SEO, and Country SEO. Any business that deals locally for example restaurants, dental facilities, local GP, etc will be recommended to go ahead with the Local SEO category. In our SEO service,  below is a list of what we cover for our clients –
Keyword research and analysis
SEO Audit
Optimize website's title tags
Optimize website's meta description and meta keywords
Optimize H1 – H6 tags
Implement meaningful ALT tags to the images
Sitemap XML submission to  Google Search Console
Repair any broken link by 301 redirect
Remove any duplicate content
Local business directory listing
And many more
Why Is Local SEO Important?
Local search has become an integral aspect for businesses to target potential customers from a specific region. Local SEO is important because it helps you improve your business's visibility and focus on local search results. Local Pack and Google Maps are some of the most significant game-changers for local companies. Consumers constantly look for services using Google Maps, and if your business pops up high on the search results, the probability of sales rises massively.
Google operates by delivering searchers the best possible results for any query. When Google's algorithm detects that a customer is looking for a specific local business, results will appear prominently on the first page of the search results. Adhering to Google's Webmaster Guidelines and creating a great user experience on your website are best practices for SEO in general. According to Google, 76% of people who conduct a local search on their smartphone visit a business within 24 hours, and 28% of those searches result in a purchase. 30% of all searches it processes are related to location, also according to Google. These numbers are significant for any local business with an ambition to succeed.
How Local SEO Can Help Your Business
If you have a business in Sydney, whether it's an auto repair shop, a restaurant, or a real estate business, local SEO can play a crucial role in generating customers and conversions. As a local business owner, you may feel that there is no point in investing money when competing against massive retail chains. However, local SEO will help you stand out ahead of all competition when it comes to local prominence.
Local SEO focuses on attracting customers to smaller localities. If you have a local business and aim to reach out to potential customers in the area of operation, implementing a local SEO strategy for your business will help you achieve your goals.
Local SEO boosts online visibility, optimizes your website for targeted traffic, significantly improves relevance, and strengthens your brand's identity. One of the biggest benefits of using local SEO includes boosting traffic to your website and specific web pages. Local website traffic can optimize your website's visibility, directly boost your sales and make your brand name more recognizable to a local audience. This is especially useful for small, local businesses looking to promote their business from within a small geographic area.
Local SEO is becoming increasingly important as more and more people use mobile devices for search. These days, over 50% of all searches are performed from tablets and smartphones, and half of those searches have local intent. Local search engine optimization is a branch of SEO that focuses on optimizing a website to be found in local search results. Content, on-page optimizations, and link building with a focused, localized intent are part of these efforts.
Restaurants, automobile services, firms, agencies, and plumbing companies are among the most beneficial groups when it comes to local SEO. One of the biggest benefits of using local SEO includes boosting traffic to your website and specific web pages. Local website traffic can optimize your website's visibility, directly boost your sales and make your brand name more recognizable to a local audience. This is especially useful for small, local businesses that are looking to promote their business from within a small geographic area.
FAQ
Let's Work Together
So why wait? Let's work together and increase your website visibility. Remember, the more the viewer the more chance for you to convert them to quality leads and sales. Check out our AWESOME SEO Packages and feel free to contact us on 1300 597 307. Otherwise, send your query to info@optimusclick.com.au and one of our representatives will get back to you within 24 hours. We also welcome you to come to our office located in Narellan, Sydney NSW 2567, and discuss over a cup of coffee!