Email Marketing has been an ongoing and effective marketing strategy for many years now. Though it follows a traditional way of reaching people but still it brings a significant number of potential clients to the businesses.
You might think that in the days of social media, who would like to read marketing emails. Statistics say that, people still likes to read their marketing emails if its within their interest.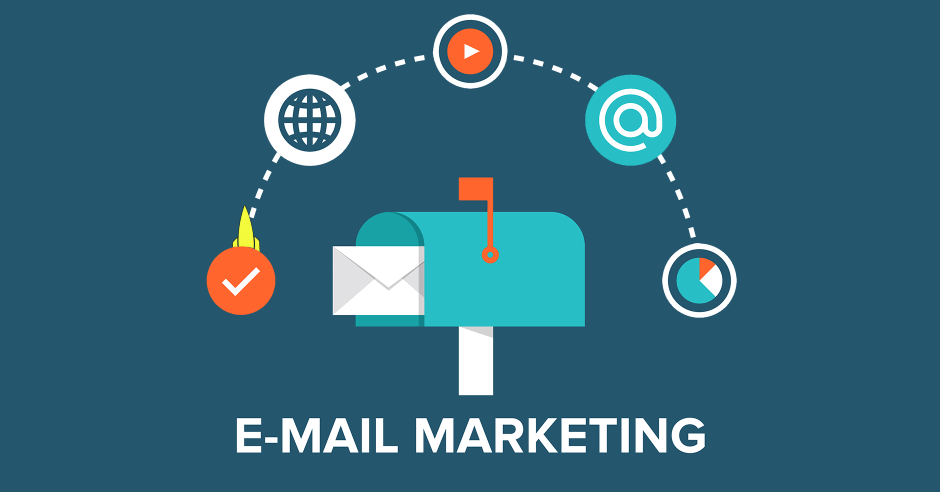 How We Do It
At OptimusClick, like our other campaigns and services, we would suggest the email marketing service at the beginning of the campaign or somewhere down the line.  Based on the industry, we come up with a plan and strategy.
Understand, analyse and research the current email marketing setup (if any) or come up with a new strategy
 Design – Based on individual campaigns, we come up with the design for each templates. The design templates will depend on the subject or topic of the email.
Content and subject line: Our experienced copywriters will sit back in a one on one session for content or offer the discussions. Then they will write content and confirm with you before the final approval.
Development : Our experienced developers will develop the email marketing template in HTML and will make sure it give you the best view on both desktop and mobile devices.
 Demo or test campaigns: Before deploying the campaign, each time a demo campaign is run to make sure there are no errors.
Email list – We will create segments of email lists. Campaigns will be run on individual segments. We will compare the email open rate and click through rate between each campaigns.  This process will help to understand the effectiveness of each campaigns and its template.
Based on the outcome, we will create sub segments of email lists. For example, a list of recipient who has opened the emails and who has not.
Each template will be saved and stored, so
Tools We Use
There are many Email Marketing tools available in the market. Focusing on the automation process and ease of access, we typically use MailChimp, Zoho Campaign and AWebber.
Let's Work Together
Let's work together and let your existing and potential clients know about your exciting new services and products in their email. To start immediately, contact us on 1300 597 307. Otherwise, send your query on info@optimusclick.com.au and one of our representatives will get back to you within 24 hours or why not come to our office located in Bankstown, Sydney NSW 2200 and discuss over a cup of coffee!