Establishing a strong connection with your customers by building content that is suited to their needs will help to deepen their loyalty. Customers will choose your product first when they feel that your content is directed toward them. Email marketing is famous for having a very high return on investment and is something that we at Optimus Click are personally a favorite. Quality E-mail marketing will draw customers back to your website when it has been implemented well. We use email automation and feedback reporting tool that has been proven to increase open rates on e-mail and increase sales.
Why do you need to use Email marketing?
In the world of sales, direct marketing is one of the top return on investment strategies available to you, it is inexpensive, customer-specific, and has a high return on investment. Email marketing is often considered the granddaddy of direct marketing. You are able to reward customers with personalized and valuable information about your brand, products, services, and promotions.
By cutting through the top of the sales funnel direct marketing allows you to target customers with relatable and valuable material, without having to attract them to your brand first. This will save your time and money and keeps your brand in the front of their minds. Email marketing is cost-effective, efficient, and measurable. It is able to provide you with the information you need to know about your customers in order to keep them coming back.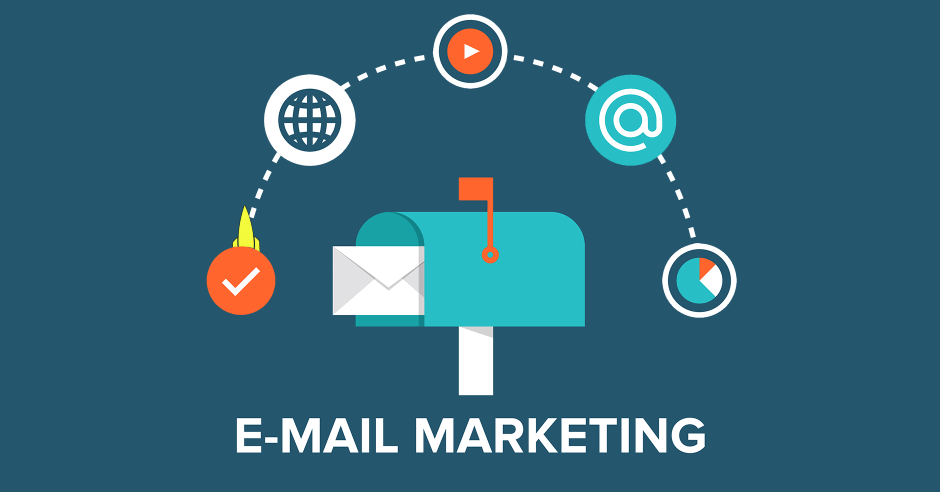 How We Do It
At OptimusClick, like our other campaigns and services, we would suggest the email marketing service at the beginning of the campaign or somewhere down the line.  Based on the industry, we come up with a plan and strategy.
Understand, analyze and research the current email marketing setup (if any) or come up with a new strategy
 Design – Based on individual campaigns, we come up with the design for each template. The design templates will depend on the subject or topic of the email.
Content and subject line: Our experienced copywriters will sit back in a one-on-one session for content or offer the discussions. Then they will write content and confirm with you before the final approval.
Development: Our experienced developers will develop the email marketing template in HTML and will make sure it gives you the best view on both desktop and mobile devices.
 Demo or test campaigns: Before deploying the campaign, each time a demo campaign is run to make sure there are no errors.
Email list – We will create segments of email lists. Campaigns will be run on individual segments. We will compare the email open rate and click-through rate between each campaign.  This process will help to understand the effectiveness of each campaign and its template.
Based on the outcome, we will create sub-segments of email lists. For example, a list of recipient who has opened the emails and who has not.
Each template will be saved and stored, so
Tools We Use for Email Marketing
There are many Email Marketing tools available in the market. Focusing on the automation process and ease of access, we typically use MailChimp, Zoho Campaign, and Webber.
Creating a strong email marketing strategy helps you reach and connect with your target audience in a personalized way and increase sales at an affordable cost. Just as other platforms and media have changed, email marketing tools give your business the ability to reach customers easier than ever.
Relationship Marketing
One of the most compelling benefits of Email marketing includes the ability to keep your customers informed. Consumers are capable of checking their email when it is convenient for them. It can give them a feeling that you are thinking of them. Most email marketing tools offer the ability to track what happens after you have sent out your email campaign. You can track delivery rates, bounce rates, unsubscribe rates, click-through rates, and open rates. This gives you a better understanding of how your email campaigns are working, which ones to tweak, or which ones to get rid of altogether.
Relationship That Converts
Most marketers are laser-focused on driving conversions. Regardless of whether they do so in the form of leads, sales, memberships, or a metric unique to your business strategy, the ultimate goal for marketers is to turn potential customers into paying customers. When it comes to conversions, there isn't a more powerful channel than email.
Welcome emails, standard promotional campaigns, seasonal campaigns, triggered email series, post-purchase emails, connect-via-social campaigns, newsletters, abandon cart series, and re-engagement campaigns are some of the most prominent email marketing campaigns that Optimus Click is adept at designing.
Let's Work Together
Let's work together and let your existing and potential clients know about your exciting new services and products in their email. To start immediately, contact us on 1300 597 307. Otherwise, send your query to info@optimusclick.com.au and one of our representatives will get back to you within 24 hours why not come to our office located in Narellan, Sydney NSW 2200, and discuss it over a cup of coffee!