Customized Superiority
Implementing a custom design becomes essential when your e-commerce website requires superior functionality, aesthetic layouts, and exceptional user experience. A basic template with some plugins can be great for small stores, but when you have ambitious plans, a minimal website will most likely fail to deliver you the results. E-commerce websites deal with a lot of traffic each day, having thousands of products on display. Having a customized website becomes necessary when doing business on a grand scale.
Custom E-commerce
To satisfy individual customers, a wide variety of options must be present on a modern e-commerce website. UI/UX has become a critical aspect of websites, and customers care about it a lot. Some customers will choose the fastest and easiest way of purchasing from you. Others crave specific needs. Your online trade website should also have unique features if your business is exclusive. Build some excellent options to highlight your rareness. Make new opportunities for customers who need reports of previous purchases or statistics. Go beyond the standard selections of a pre-built e-commerce solution. The result is going to be outstanding.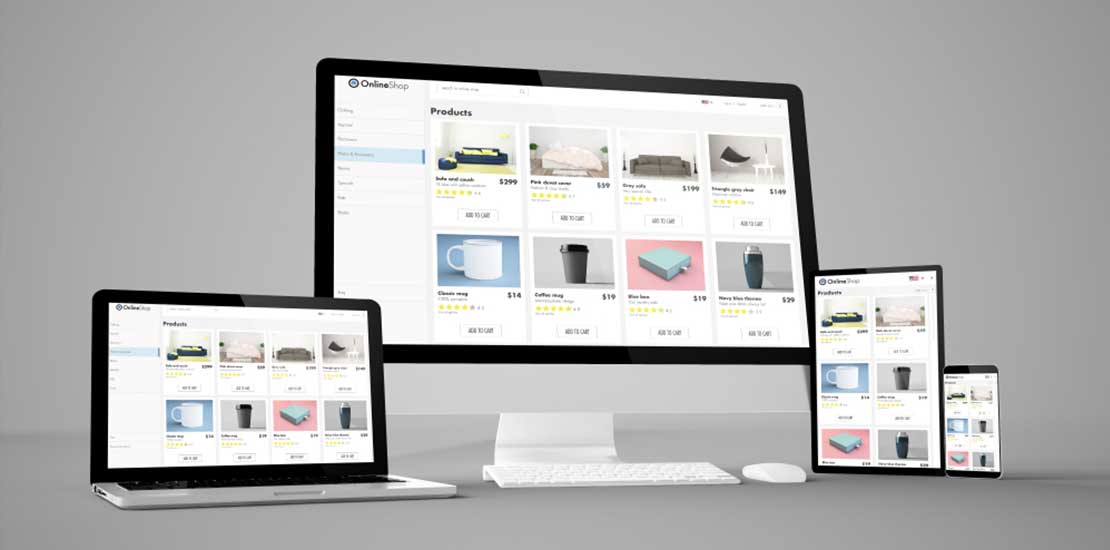 Unique Sells
Our exceptional team of web designers at Optimus click has been helping businesses all across Sydney to set up customized websites. Optimus click has witnessed over the years how a well-implemented website, along with smart marketing decisions, can take a business to the next level. We understand what a modern e-commerce website requires to keep the customers stay a bit longer. We can do it all for you, from custom theme enhancements to superior UX design and responsive web design.
Build Stronger Relationships
Customers can always tell whether a business owner puts any effort into his empire. In recent times, websites have become a dependable way for customers to read any business's brand identity, philosophy, and purpose. Strong customer relationships are essential for e-commerce businesses due to the dauntingly competitive industry. The diverse group of customers all have unique demands, and if you can customize your platform to adapt to the diversity, your business is bound to succeed.
Customized Analysis
One of the most significant benefits of a customized website is that it lets you fetch personalized data on how your website performs. Reporting and effective data are like the heartbeat of your e-commerce business. Without the relevant data about purchasing, advertising, designing, and customers, you will not be able to take intelligent strategic decisions.
If the conversion rate is poor on your e-commerce store, you may need to understand the behavior of the visitors while they're on your website. Knowing the details will enable you to make the adjustments you need to improve conversion.
Optimus Click is a Sydney-based marketing agency with an exceptional team of web designers experienced in creating custom e-commerce websites for businesses. If you're looking forward to taking your business to the next level, we can make it work.
When you need superior functionality and truly eye-catching layouts for your online store, it's time to start thinking about implementing a custom design. Basic templates and plugins are great for small stores that are just getting started, but at a certain point, these simplistic solutions fail to get the kind of results you need. For E-commerce websites, this is especially true. As E-commerce websites deal with a lot of customers and have the potential to display thousands of products, having a custom website is essential to suit the specific needs.
The Customer is Always (Almost) Right
User experience is one of the defining metrics of any decent website. If your users are having trouble finding what they need on your website, or if they are encountering bugs or slow load times, they are unlikely to stick around for very long. In eCommerce, this is especially true. There are hundreds of options out there, and your users understand this. If anything on your website appears off, you probably won't get a second chance to make a good impression.
Optimus Click to the Rescue
Our team at Optimus Click routinely builds custom E-commerce websites for store owners looking to take their businesses to the next level. From custom theme enhancements to building responsive website elements, we understand what it takes to build an engaging modern website. Our design and development processes cover all aspects of website design and E-commerce functionality to ensure your store not only looks incredible but is meeting the needs of your customers at every stage of the sale.
FAQ