We frequently hear about using web hosting to launch your company's internet presence. Although this step is necessary, it doesn't address a crucial issue: how will you handle business communications?
There are several of solutions available that are free and excellent for personal usage. However, there is just one option when it comes to business email, and that is email hosting.
Setting up email hosting is simple. You can normally activate it when you construct your website or at a later time. It is an optional feature that comes with your website. As an alternative, you can use distinct providers, which is also typical, for email hosting.
Benefits of Email Hosting?
Online arciving: A historical record of all your company communications is available to you thanks to access to internet email archives. Some companies provide backups that you can directly access through a login portal for a period of between five and ten years.


Bundle deals: You may occasionally be able to discover a service provider that offers web, domain, and email hosting as a single bundle at a lower cost than if you bought each service separately.


Multiple mailboxes: People usually use different mailboxes to sort emails based on how they are used for business. You can have an admin mailbox for website and service questions, a billing mailbox for payments and accounts, an info mailbox for general communication, and a bulk mailer address for running advs and campaigns.
Large email attachments will fill up your allotted storage space faster than you may anticipate. It's essential to choose an email hosting provider that will be able to meet your needs as your business grows.


Room to grow: Large attachments to emails will use up your storage space much faster than you might think. It's important to choose an email hosting service that can keep up with your business as it grows.
Optimus Click is offering per email hosting for $2 per month. We are the best in town and proud to provide after sell services. We would love to assist you if you face any trouble regarding the use of email hosting.


Email Migration:
We can assist with the migration of your mailbox from another hosting provider to OptimusClick, or even from a different G Suite or Office 365 account.
Our team can migrate all your priceless emails and folders for an affordable price from $55 per mailbox.
The migration can be finished in just a few hours and is entirely supervised by our specialised team. Your email account and password are all that are required, and the rest will be handled by our team. After the mailbox conversion is finished, we can also assist with updating your DNS so you can begin using G Suite or Office 365 more quickly.
Email Migration Pricing:
| Number of Mailboxes | Price Per Mailbox inc GST |
| --- | --- |
| 0 to 5 | $132 |
| 6 to 10 | $99 |
| 11 to 20 | $77 |
| 20 + | $55 |
Web hosting is a system that lets people and companies put websites and web pages on the Internet. A web host, also called a web hosting service provider, is a company that gives websites and webpages the tools and services they need to be seen on the Internet.
Websites are stored on servers, which are special computers. When people want to see your website, all they have to do is type your website's address or domain name into their browser. Then, their computer will connect to your server, and your web pages will show up in their browser.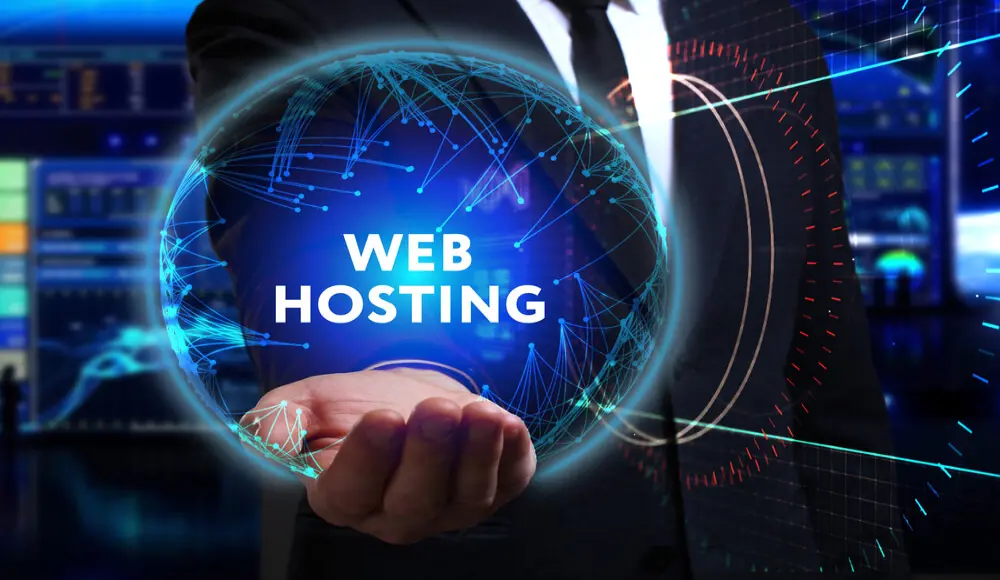 Why do you need local server for web hosting?
Customer Service
Customer service is an important part of any product or service that your business buys. If you can't get in touch with your provider quickly to fix a problem, it could get worse. This could cause your website to be down for a long time if you use web hosting. Basically, you turned that expensive, great website you built into something that no one will ever use.
Speed 
The speed of your website is a rather straightforward problem; the closer your consumers are to the server hosting it, the quicker it will load. Therefore, if your website is hosted in Australia but your target audience is in Canada, they may become impatient with long load times and feel it's not worth it to wait for your goods. Host your website nearby, or at least in the same nation as, your customers.
Google Search/Engines
Google and other search engines may determine where your website is located, even if you are unaware of this. Having your website hosted overseas can lead Google to lower your search ranking in comparison to those websites that are hosted locally, regardless of how well you optimise your site or even if you focus on your service location. This won't always affect your site's ranks, but if your industry is competitive, it can cause you to fall off the first page of the search results.
optimusclick is offering local web hosting server from $120 per year. It is more convenient to have a local hosting server if you consider the above mentioned points. Optimus Click will take care of your server whenever you face any issues. So, without any delay contact us today for your local hosting server.

Basic
AUD
$7.70

/mo
You pay $90.00 annually
Inc GST
Dedicated Account Manager
Standard
AUD
$12.95

/mo
You pay $150.00 annually
Inc GST
500 GB Monthly Data Limit

Dedicated Account Manager
Professional
AUD
$19.95

/mo
You pay $230.40 annually
Inc GST
750 GB Monthly Data Limit

Dedicated Account Manager