Cheap Website VS Quality Website
We all know how tech has taken over everything now. For businesses, it's the world of digital technology, and if you're into a business, you're doing it all wrong if your business is not online. No matter the size of your business, developing and maintaining an online presence is vital. A website is never simply just a website. It's a means to showcase your services to a broader client base and reach out to people. This says a lot about the need to make sure whatever website you're trying to build is a quality one. The topic, of cheap website vs quality website is a buzz talk in the present internet world.
While some business owners think they should be able to get a nice website designed for them for a couple of dollars, what they don't know is that there's a big difference between having a cheap design and a quality design.
Well, you can't really blame them, it's about money. They just thought why they should pay $1000 for a website when they could also get one at $250. In most cases, the latter is a quality website than the former. There's no way you'd compare a $1000 website to a $250.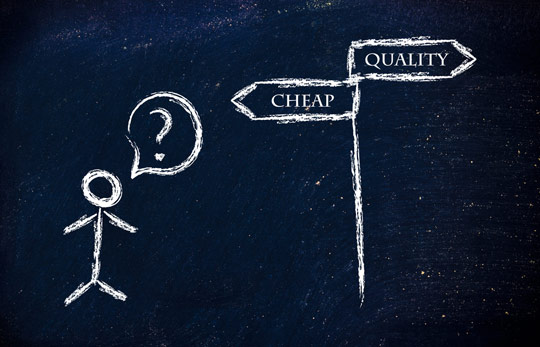 Creative and Design Process
The creative and design process of both websites cannot be the same. There's a big difference between having an experienced, high-end designer and an internet marketer creating or designing a website for you compared to a DIY process or an inexperienced designer.
Website Rankings
An experienced website builder will build the website in such a way that it will rank well on Google, whereas a cheap website cheaply designed will not make it to Google search results.
Conversion Rate
Another clear difference is the conversion rate. A high-converting website and a low-converting website will have a huge impact on your profit. Why would you sacrifice low conversions and go for a cheap website just because you want to save some dollars? For getting a higher conversion rate, business owners should move their focus from cheap website vs quality website to only quality website.