Why Accounting Business Should Do SEO
Like any other businesses, the accounting business owners would like to have highest number of clients that is possible. At OptimusClick, we just have the right solutions for your accounting business. With extensive knowledge experience of SEO and the accounting industry, our expert digital marketer will implement the best SEO for your accounting website both on page and off page. Our SEO plan will not only focus on getting more traffic to your website, but also to generate more reliable and authentic leads.
How Important is SEO For Accounting Businesses
This is something we all have to agree that Accounting industry as a service is very common across Australia. In Sydney CBD and surrounding areas, there are more than 515 Accounting firms and more than 4000 firms across NSW. So the numbers are pretty high and therefore the competition as well. In order to compete in the market, there is no alternative to digital marketing. Considering this, SEO is pivotal to establish your business online for the long run.
Challenges For Accounting Firms
More or less every business and individual needs an accountant service provider and therefore this business should thrive. However, this is not that case. Small to medium sized accounting firms struggle to clients but the large firms, they thrive. Out of many reasons, lack of online marketing is one. Either they miss out on this strategy or even if they care, they do not want to spend time or budget.  They forget that via strategic SEO plan, they can start targeting the local businesses. Based on the industry experience and structure laid by search engine giants like Google and Bing, SEO gives you the opportunity to equally compete with your rivals. It creates an open field for your accounting business and the more your SEO is solid and structured the more traffic will land to your website from search engines results. Google latest algorithm and changes are more focused on local SEO.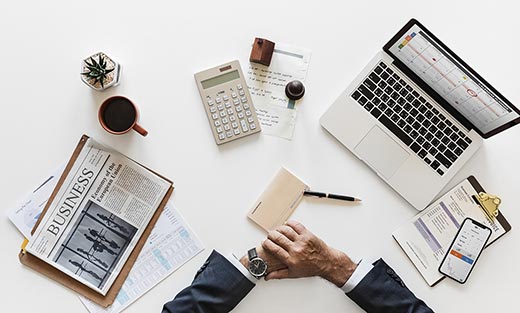 How Optimus Can Help
At OptimusClick, we just know the right strategy for you to market your business locally and make it popular among your suburban neighbours. If you have an existing site, we run audit on your website and find all the issues.  At the same time, we monitor your rivals and industry leaders and if needed also audit their site. This process helps us to find the gap and based on the findings, our team comes up with SEO package for you.  Because we understand the small businesses and their hardship, our SEO packages are subscription based. Instead of paying a full amount, you can divide your package and pay monthly.
So without thinking any further, contact us now so that we can start the SEO for your website. You focus on your service quality and let us take care of your SEO and online marketing.