Is SEO worth it for small business?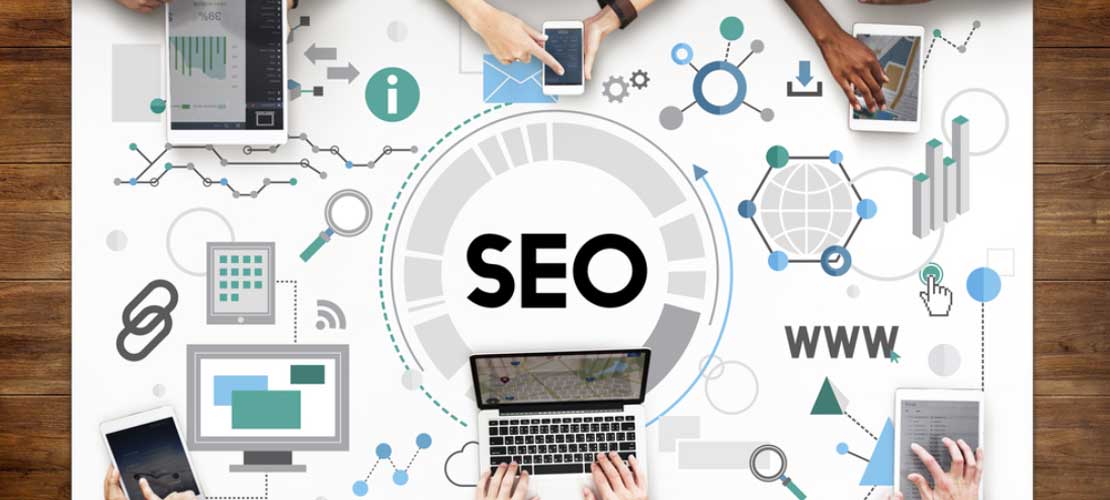 Search Engine Optimisation, or SEO, has been a highly popular aspect of marketing strategy in recent years. As the reliance on online shopping increases with more people and consumers shifting to online-based lifestyles, it is now more important than ever for businesses, especially SEO for small business, to invest in SEO services.
SEO services is a continually evolving scientific practice that incorporates trends and patterns to make the best use of your investment. So why is SEO for small business is important?
Firstly, SEO is key to driving organic traffic to your website. It works by ranking the business's website in search engines so that the website is among the first few results that the user or consumer will click on. For small businesses, this is highly beneficial as it is likely to lead to higher sales leads for the businesses. SEO is worth it for small businesses when the business starts seeing results in terms of new revenue generation. It is essentially a strong indirect driver which can help generate new business revenue opportunities.
SEO is, thus, a powerful tool especially if you have a small business that is involved in serving customers within the local area. SEO helps in marketing by enabling your business to reach these customers quickly and efficiently. Additionally, most consumers today learn about businesses through online sources first. Ranking amongst the first results through SEO helps your business to gain visibility quickly.
How does SEO help in marketing?
Another reason why your business needs SEO services is because of the quality of visitors that SEO helps to drive. In today's digital age, most people tend to ignore ads and may even have a strong dislike for ads popping up on their screens. It is safe to assume, with the growing list of ad blockers now available, advertisements for businesses are not as effective as they were years ago. In this scenario, SEO helps to move past the 'ad-blindness' by making use of keyword research. Most people tend to prefer organic search results because organic results seem more trustworthy than paid ads – this trust leads to more people visiting your website as the visitor knows that your website earned its placement through effective keyword research, instead of directly paying for it. Thus, SEO helps in marketing by creating higher conversions with organic traffic. By prioritising keywords, you can help create a coherent SEO strategy for your business. This helps to ensure that your website is being ranked for keywords and search phrases that people are using. This is also how SEO provides value.
SEO further creates value by ensuring cost-effective allocation of your investment. It tends to be cheaper than a PPC or 'pay per click' strategy where your business pays for each time a customer clicks on your ad on Google, Facebook, LinkedIn, or any other social media platform. PPC can quickly become an expensive strategy as it is a variable rate that depends on quality of your ad and the intensity of competition in your ad space. With SEO, once your website is ranked amongst the first results on the search engine, it will be driving organic clicks to your website, without you having to pay for it! Hence, if you are trying to reduce your customer acquisition cost, SEO is worth it because of the value you can derive from it.
Now, is SEO worth it for small businesses?
In terms of cost, small business owners must think of SEO as an investment for their business. As the owner of small a business, you will be investing in the long-term future of your company as you will be building and developing assets such as a website and its content, which will basically last as long as your business lasts. Hence, when you invest in SEO, the SEO campaign will be using the money to deliver results that stay with your company. With other types of advertising campaigns such as PPC, the campaigns will stop yielding results as soon as the investment stops. Your investment in SEO services will depend on your goal and the marketing budget ultimately will be reallocated to ensure the most optimal use. You can rely on the fact that SEO is worth it when you have clearly established goals for your business; these goals need to be aligned with what your website is offering as this will further influence traffic and overall user experience.
So to answer the question of whether SEO is worth it for small businesses – yes, SEO is a valuable and efficient investment and it is definitely worth it. Ultimately, the investment is in building an asset for your company.