Websites are quickly becoming the first place that clients visit. Therefore, your website needs to be your showroom floor, but online. It must represent your business in a way that showcases your brand as if a customer is walking through your door. Your website should be the central piece of your online presence, and to do that is must be functional. It is the first point of customer contact; therefore, it needs to sell. Optimus Click specializes in designing, building, and developing websites that create conversations with customers. We focus on the user experience of your website and help to track there movements throughout.
What Is A Business Website
Before going ahead with why your business needs a website question, let's have a quick detour of what it is a modern day website. Business websites have been out online for many many years now. The basic difference between a business website and a personal website (blog based) is that the business website represents your business in the most professional and effective way. A business oriented website is designed and developed in a way that it portrays the business's services, why they are different, what is that the business does best and all other factors that separates them from other similar service providers.
Mobile Responsive Website
It is not until year 2010 when the concept of mobile responsive web design is introduced. A mobile responsive website provides your website a cross platform experience. By saying that, people visiting your website from a mobile device, tablet or laptop will have different types of layout of the content. This innovation makes your business website more effective and useful. According to the statistics up until 2018, total 52.2% of all website traffic worldwide is generated through mobile phones. So it is clear that people spend more time on their mobile devices than laptop or desktop computers. Because, everyday consumers are so busy in their daily life chores, they make decisions very quickly to get more jobs done in a short time. In this perspective, a fully optimised and functional website whether it is static or dynamic should have the structure to display your business's featured services as prominently as possible.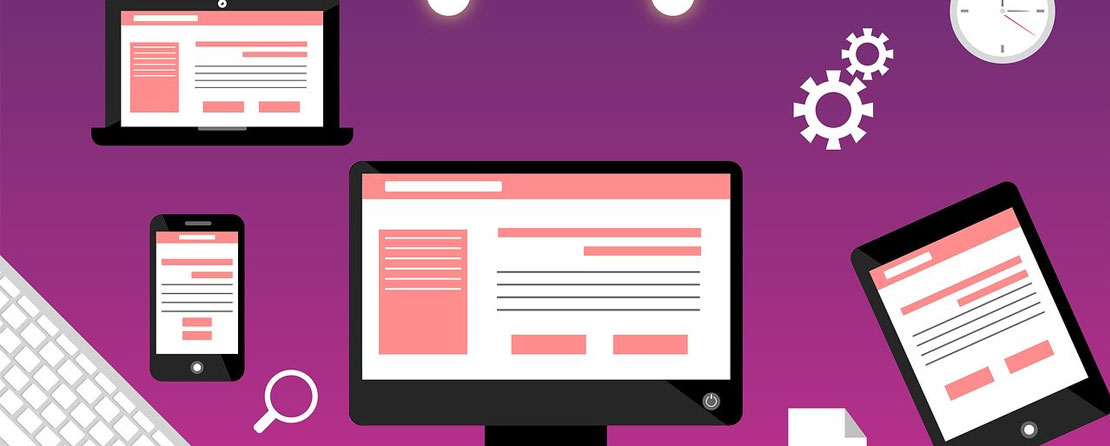 Why You Need A Website
Now, coming back to why you need a website for your business. As mentioned, a fully mobile responsive web design gives you the opportunity to fill up the empty space between you and your consumer. Leaving traditional marketing strategies way behind, a digital transformation of your business could generate more leads via reaching more people in a short time. This opens the door for potential clients for your business.
At OptimusClick, we structured our website service and packages in a way that you can choose from different options. It is mandatory to mention that, we intend to understand your business goal and current situation and based on that with our combined 8 years marketing experience, we will suggest you the suitable web design and development services. OptimusClick uses CMS technology to develop your website so that content management becomes very easy. For most of our clients with content based marketing strategy, we go ahead with WordPress CMS which is the world's most popular and user friendly platform. We design and develop the websites simply enough even anyone with very tiny knowledge of website development can manage the basics of the website if and when needed. For online shops and e-commerce platforms, we work on a variety of platforms and some of those are – Woo Commerce, Magento, Shopify etc. You can checkout our Website Packages and let us know which one you want to start with.
We are located in Sydney South West. We deliver our services to local businesses who are located in Narellan, Smeaton Grange, Gregory hills ,Camden, Ingleburn, Campbelltown and other surrounding suburbs. Our location does not restrict us from serving business in different cities or states. We regularly serve businesses who are based in remote areas or in other cities such as Brisbane, Melbourne, Perth, Adelaide, Gold Coast, Darwin. As a digital marketing service provider with Website Design, SEO, Social Media Marketing , PPC services, we establish good and strong connection with businesses via online meetings in Zoom, Google Hangout or via Microsoft Teams.  So, we are always online for businesses like yours and to server them with digital marketing services.
Let's Work Together
Let us work together to develop your business. For more information on Web Packages, or for an informal chat or consultation, call us on 1300 597 307. You can also send us your query on info@optimusclick.com.au or why not come to our office located in Narellan, Sydney NSW 2567.